Rental Solutions
Looking for a great rental space for a special event or meeting? Need a spacious gymnasium for a sports league or big game? SUPPORT, Inc. offers attractive and versatile facilities to meet your needs.
A leader in supporting the community, SUPPORT, Inc. offers 11,000 square feet of rentable space with modern classrooms, an updated computer lab, the only wood gymnasium floor in its neighborhood, and a kitchen built to code for catered events. Whether it's a long-term program or one-time event, SUPPORT, Inc. has the space and flexibility to serve you.
Ideal Space
As a top-tier provider of rental space in the Tampa Bay area, SUPPORT, Inc. provides the perfect facilities for the following types of programs and events:
After-school educational programs
After-school athletic programs
Sports leagues
Test preparation courses in FCAT, SAT, GRE, and more
Computer training classes
Community programs
One-time events
Business training/meetings
Company board meetings
Association meetings
Facilities

Gymnasium
Book your next indoor sporting event in this beautiful, wood floor gymnasium that accommodates up to 1,000 people. Whether basketball, volleyball, cheerleading or another sport, SUPPORT Inc.'s premier facility will score a victory for your event or activity.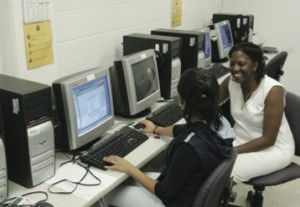 Meeting Rooms
Next time your board of directors or company needs meeting space, call SUPPORT, Inc. Our meeting rooms include tables and chairs, and comfortably allow for up to twenty-five people. Audio/visual equipment and business support services are available for an extra charge.
Added Features
Three meeting rooms for groups from 5-25
Catering kitchen
Competitive rates
Open, accessible parking
Set-up/clean-up services available
Close to airport, downtown and major highways